Facebook Automotive Inventory Ads & Social Media Management
Facebook Automotive Inventory Ads (AIA) is the proven most powerful tool for vehicle advertising. We help place your entire up-to-date vehicle inventory with details such as price, images, model and year into the Facebook catalog, and dynamically show the most interested vehicles to the in-market vehicle shoppers.
Furthermore, our expertise in every aspect of social media management, including developing custom image and video posts, audience research, geo-targeting, sponsored ads, and hashtag implementation, provides a strong social media presence to continuously expand your market and deepen connections with your community.
We provide extremely refined targeting for your email marketing by combining key data streams and consumer insights, taking into account factors like:
Using Aim Data's email marketing technology, campaigns can achieve click-to-open rates exceeding 55%. Our Email marketing service helps you to acquire new customers and engage existing ones.
Multivariate Testing & Optimization​
Sending ads out into the world can feel like reaching in the dark. How can you tell which ones are working, and which are not?
Aim Data specializes in Multivariate Testing & Optimization technology for the automotive industry. We harness the insights from these tests to create powerful ads that pack a real punch, ensuring you maximize your ROI.
In order to win on the showroom floor, you've got to first win online. Car shoppers do a lot of research before they commit.
Many Digital Marketing companies today use full automation to manage Paid Search Campaigns. At Aim Data, we utilize a smart blend of human touch and technology to produce the best results. Our hands-on approach to Search Engine Marketing (SEM) will help you reach shoppers in the crucial time frame between deciding to buy a vehicle and heading to your dealership.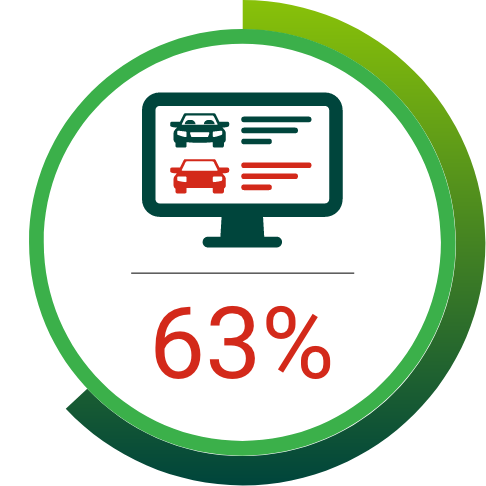 63% of car shoppers discover their chosen dealership online
Contextual Display & Retargeting Ads
Our high quality custom graphics make for eye-catching ads that work. Turning them into contextual display ads ensures those ads reach far and wide with the precision to land in front of the right people at the right time.
Through the power of Retargeting, we serve your ads directly to users who have already interacted with your website or even your Competitor's sites! Users who have already engaged with your site are 3x more likely to convert and become customers.
Custom Landing Page & Content Creation
We create, update, and manage custom landing pages, website content, competitor comparisons, and web sliders that are always standout and are mobile-friendly.
Our keyword research helps drive local organic traffic. We ensure that our graphics always stay within compliance and OEM guidelines.
Whether it's getting more consumers to look at your Monthly Specials pages or having your products and services stand out, our custom content creation capabilities will provide you with the framework to succeed.
Whether your business is looking for ways to expand or it's just in need of a boost, we'll provide you with the digital marketing services that you need to take that extra step.
Get in Touch to see how we can help you grow your business.